ANN ARBOR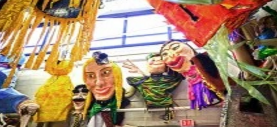 FOOLMOON
4/1/2016 - 6:00 pm (dusk- midnight)
Ashley and Washington
Ann Arbor, MI
Cost: Free
WonderFool Productions presents FoolMoon Friday, April 1st on Washington and Ashley Streets in downtown Ann Arbor. Come early and get ready to welcome in the Luminaries starting at dusk.
FoolBrew Tent
Join Grizzly Peak, Blue Tractor and Jolly Pumpkin in the FoolBrew Tent on Washington to savor FoolBrew, a delicious concoction that the beer gods dreamt up just to celebrate (and support) FoolMoon.
Live Music on the Fools Stage at the corner of Ashley and Washington Streets
FoolMoon is excited to present Theo Katzman and Dan Henig as the deLightFool performers for this year's event. Be a dancin' prancin' Fool to the music all night long.
Ann Arbor District Library presents Johann Sebastian Joust
Join your Foolish friends from the Library to try something very special at FoolMoon. Johann Sebastian Joust is part playground game, part glowing participatory artwork, part videogame, and all Brandenberg Concerto No. 2. Players of all ages are welcome to take their turn at one of Kickstarter's hottest projects. Look for it on Ashley Street by Downtown Home & Garden.
ORBIT Living Hair Luminaries
With FoolMoon rising into Orbit, professional stylists from Orbit Hair Design uses the streets as a Living Luminary fashion walkway. Open to any and all Foolish enough to have their head made into a lustrous halo. Handmade glowing hair pieces, paper, silly glow wire, LED's, glow glitters and more are incorporated into human hair luminaries. A black light photo booth captures the do's in full effect to savor your moment!
Moon Unit Face Pong
Team HTBD (Donald Harrison, Martin Thoburn, Tom Bray and Justin Dykhouse) presents an interactive video projection installation at Fool Moon entitled "Moon Unit Face Pong." Utilizing existing architecture on a downtown building as the framework, Team HTBD will map video projection onto multiple image spaces. This multimedia project also invites audience participation: see your own face as the wo/man in the moon, or take your turn at manipulating the video in real time from the street as you and and your other-wordly friends watch in awe.
Roving Shadow Puppet Performance
Patrick Elkins is a shadow puppet artist extraordinaire from Ypsilanti, MI who has performed a wide variety of puppet shows and hosted puppet workshops for audiences of all ages while touring throughout the United States and Indonesia. He is the originator of the Wayang Kucing style of shadow puppetry and will be touring a performance of 101 shadow puppet shows across the east and west coasts of the United States this March before returning to Ypsilanti for this year's FoolMoon and FestiFools activities.
Lumenotbots
Electronic Lunch, University of Michigan staff, students, and alumni, have invented 50 special luminaries for the FoolMoon. Each luminary contains colorful lights and wireless communication technology so they 'talk' to each other. As the luminaries wander through FoolMoon, they react to other nearby luminaries creating magical colorful luminary love beams while communicating together in the night sky.
The Great FoolMoon Hoax
A one of a kind live visual performance installation including theatre, dance, music, original costumes and visuals.
Spontaneous Art
Led by Trevor Stone, Natalie Berry and Chris Sandon, Spontaneous Art has something up their Foolish sleeves. They're not even telling US what they are doing, but we know it will be Foolishly fun!
Mark's Carts
Each cart will offer special menu items to celebrate FoolMoon, such as:
San Street: FoolHardy bun–a recklessly bold and spicy pork belly bun, only available for
FestiFool weekend.
Hut K: Fool Beets–Fool moon shaped beets patties with sesame, flax, mint, spinach, coconuts, cumin, mustard, coriander, raw mangoes, fennel and herbs and spices. Grools and Frools– Nutrilicious smoothie with blend of greens and fruits. In addition, on FoolMoon Day, everyone who stops by will get a free "Drools", a dessert made from dates, carrots and condensed milk.
Bill's Beer Garden
Bill's Beer Garden, located on Ashley and Liberty, will open specially for FoolMoon! Grab your friends and enjoy the luminous view with your favorite beverage.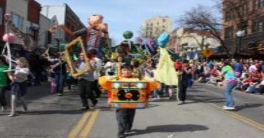 ROBOTS WORKSHOP AT THE ANN ARBOR DISTRICT LIBRARY
4/2/2016 - 2:00 pm- 3:30 pm
343 South Fifth Avenue, Ann Arbor, MI
Where: AADL Downtown Library: Multi-Purpose Room and Downtown Library: Secret Lab
This event is intended for youth (preschool and up), teens and adults.
Create today and return tomorrow!
Make a super robot costume for the April 3rd FestiFools Parade on Main Street!
Take your creation home and return in costume to the Downtown Library Youth Area by 3:40 PM on Sunday, April 3, to march in the Robot Invasion on Main Street.
Everyone (parents, too!) is highly encouraged to be in costume!
FESTIFOOLS
4/3/2016 - 4:00- 5:00 pm
Main Street, Ann Arbor, MI
FestiFools brings students and community volunteers together to create unique public art that is free and accessible to everyone. Specifically, we make huge-mongous papier-mâché puppets and march them around downtown Ann Arbor on a Sunday early in April.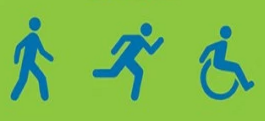 3RD ANNUAL RUN WALK ROLL
04/16/2016 - 07:45 am
1819 S. Wagner Road, Ann Arbor, MI
Join us for a fitness fundraiser to improve the High Point Boundless Playground, used by students at High Point School, Honey Creek Community School and Gretchen's House Day Care. Early registration starts at 7:45 AM, the 5K Run starts at 9 AM, and the One Mile Fun and Wheeler Loop starts at 10 AM. Preregistration is $20 and registering the day of is $30. All who preregister get a free t-shirt! Preregistration closes April 1st. You can register online at http://a2racemanagement.com/registration/ . Also, registration forms are available at the High Point School office.